Please forward this error screen to 104. This simple recipe was my favourite food of the entire weekend. And there was some stiff dessert competition this gastric sleeve cookbook pdf too.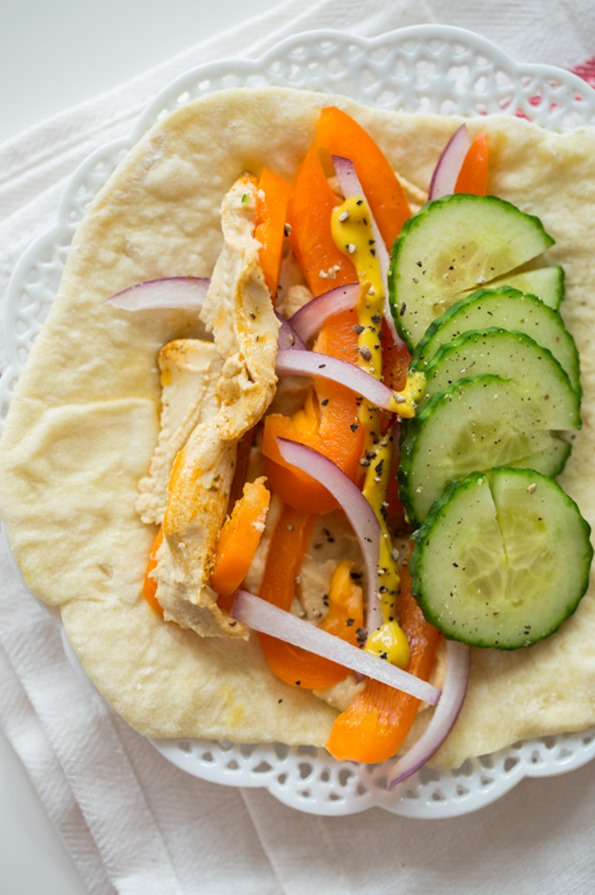 I've been craving doughy fresh bread like nobody's business. In honour of breaking in the new kitchen, I decided to revisit one of my favourite old recipes on the blog: Organic Homemade Spelt Tortillas. And by old, I mean it was posted a good 5 years ago! Not only did I improve upon the previous recipe, but I discovered a way to shave 40 minutes off the dough-sitting time. In other words, the dough rest wasn't even necessary. As a result, these spelt tortillas are literally thrown together quicker than you can run to the store.
They are much fresher and tastier too. This makes me a happy girl, especially after the dishwasher and washing machine broke within a 24 hour period. The beauty of the wrap is that you can add any toppings you're in the mood for. Or for a sweet treat, spread on coconut oil and sprinkle it with cinnamon and sugar.
Or toast it in the oven and make a pizza. Ok, now I'm getting hungry again! The veggie wrap above is a simple mix of fresh orange pepper, red onion, cucumber rounds, hummus, black pepper, and yellow mustard. Things are getting weird in my mouth.
I put that shit on everything! When I took my first bite of this veggie wrap I almost shed a tear of joy. All the moving and renovation pains vanished from my memory during those crunchy, fresh, zippy bites. Simple homemade food is the best food, don't you think? It was a success on all fronts! Cheers to a new, fresh spring week and significantly fewer boxes to unpack.
In no time at all, you can have a fresh, pliable spelt tortillas made with just 5 ingredients! Lightly adapted from my Organic Homemade Spelt Tortillas. Stir in the hot water and oil until a shaggy looking dough comes together. Knead the dough with your hands about 15 times, soaking up the extra flour at the bottom of the bowl as you go. If the dough is still too wet, add a touch of flour and knead again.
Shape dough into a ball and place in the bowl. Cover with a tea towel so it doesn't dry out. Preheat a large skillet over medium heat. Grab a chunk of dough just larger than a golf ball.